Remote Control Bulk Grab
PRODUCT DETAILS:

Remote Control grab is an efficient tool for loading and unloading bulk cargo. The grab can close by lifting up hook of crane and open by remote control in the air without any additional power. The hydraulic and electric parts use the plug-in modular design, easily maintain and repair, suitable for ship ocean voyages. The Electric system and hydraulic system is water proof design, which can prevent washing of the wave and rain. Each bulk grab is test strictly by immersed under the water 24hours. Multistep buffering opens type, which reduce the impact to the grab from the crane and ensure to unload quickly. The grab can work continuous for 24 hours with low trouble rate. Grab uses less energy, a full battery can keep the use of more than 180 hours. Easy operation, the crane does not need any other auxiliary equipment. The grab can service after being put on the hook. Now the grabs are widely used in bulk vessels, ports, and are exported in batches.
Our Products includes the following:

1, Crane accessories
2, Electric Hoist
3, Single - beam cranes
4, Double - beam cranes
5, Bridge Crane
6, Gantry Crane
7.Lifting equipment and accessories
We supply crane products all over the globe to a wide range of companies worldwide.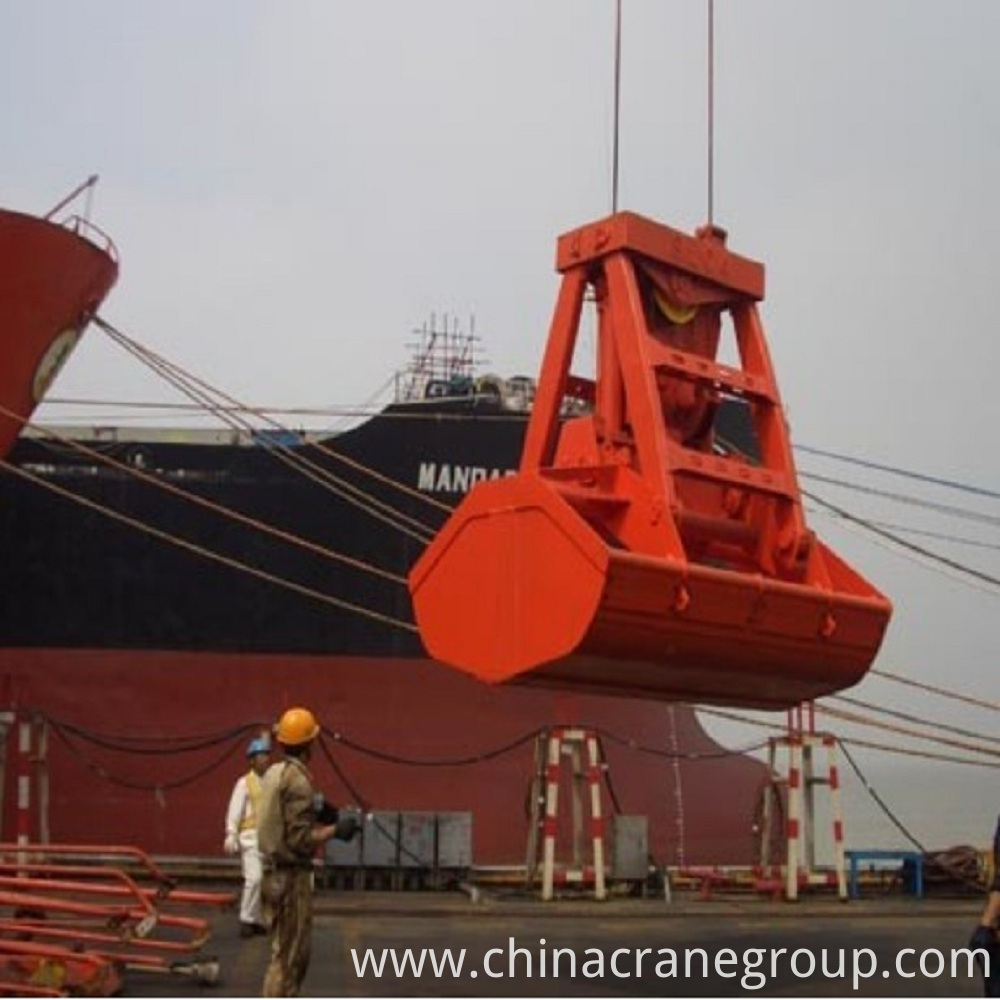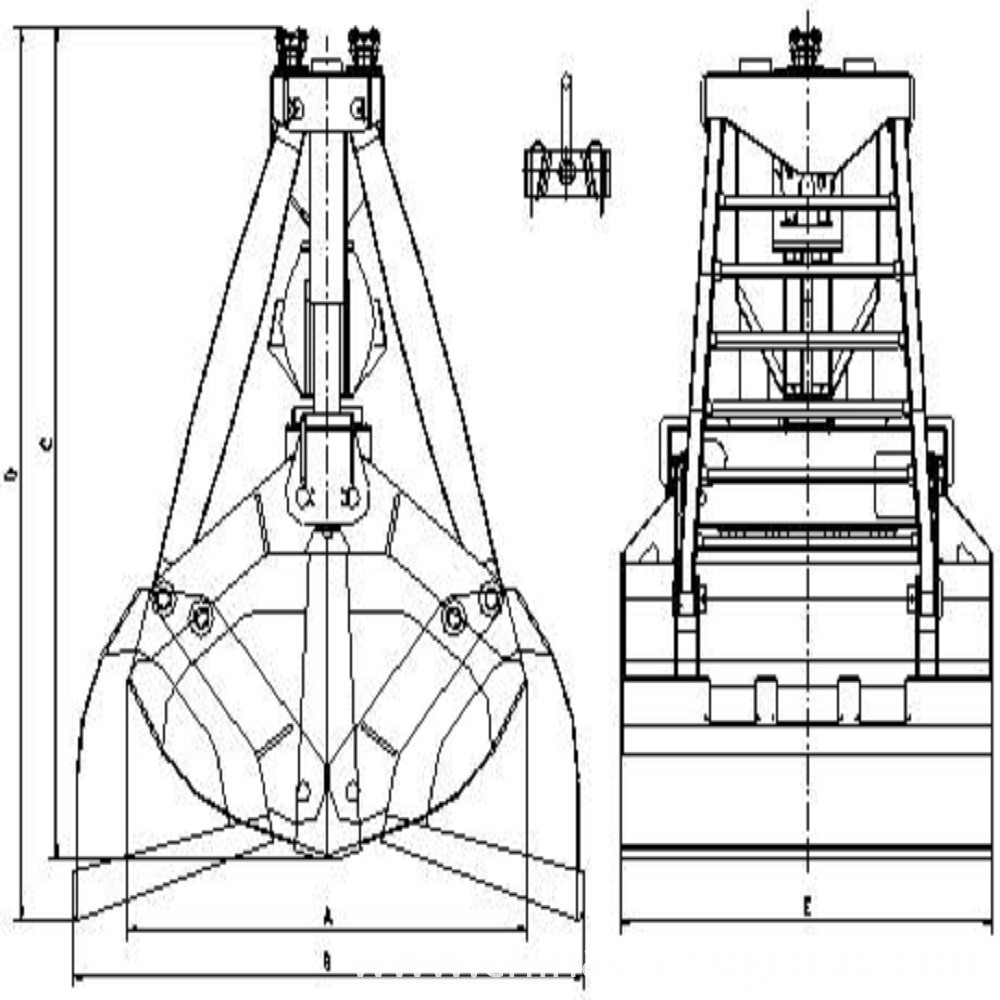 It can be used to bulk a lot of kind material which the piled density is 0.9-2.5t/m3

Type

Volume(m3)

Crane Capacity
(t)

Dead Weight
(t)

Dimensions (mm)

Sheave Dia. (mm)

Steel Rope Dia. (mm)

A

B

C

D

E

YK10[3-6]4.5

3-6

10

4.5

2600

3338

3756

4071

2700

Ø445

Ø24

YK14[4-7]6

4-7

14

6

2780

3398

4092

4448

2800

Ø520

Ø28

YK16[4-8]7

4-8

16

7

2780

3398

4092

4448

3000

Ø520

Ø28

YK20[5-10]8

5-10

20

8

2810

3591

4192

4513

3560

Ø560

Ø32

YK25[6-12]9.5

6-12

25

9.5

3000

3837

4487

4850

4100

Ø650

Ø36

YK28[8-16]10

8-16

28

10

3060

3887

4559

4881

4320

Ø650

Ø36

YK32[10-20]13.5

10-20

35

14

3270

4109

5008

5391

4600

Ø720

Ø40

YK40[12-24]17

12-24

40

17

3520

4374

5136

5495

4700

Ø800

Ø45

YK50[15-30]21

15-30

50

21

4000

4873

5850

6072

4900

Ø880

Ø52
More Products to Choose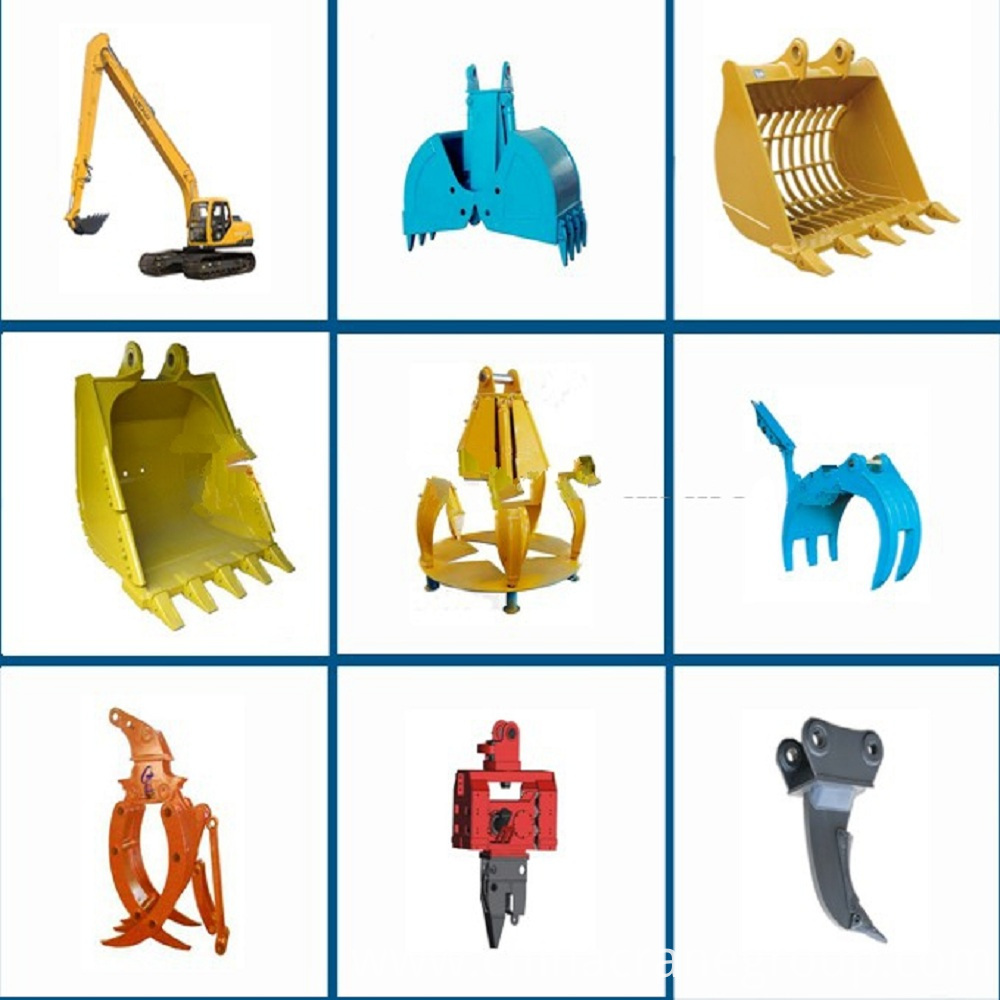 Related Product
LITE Cranes meet the factory, workshop, port, mining, waste disposal, goods scattered, petrochemical, aerospace, military and other industries of universal bridge crane, Overhead Crane, eot crane, door crane, universal gantry crane, rubber tyre and rail mounted container gantry crane four link type portal crane, quayside container crane, crane, crane hook, mining grab crane, gantry crane, ship loader, grab bucket ship unloader, stacker reclaimer, dredger, mobile platforms and other types of hydraulic crane technical requirements.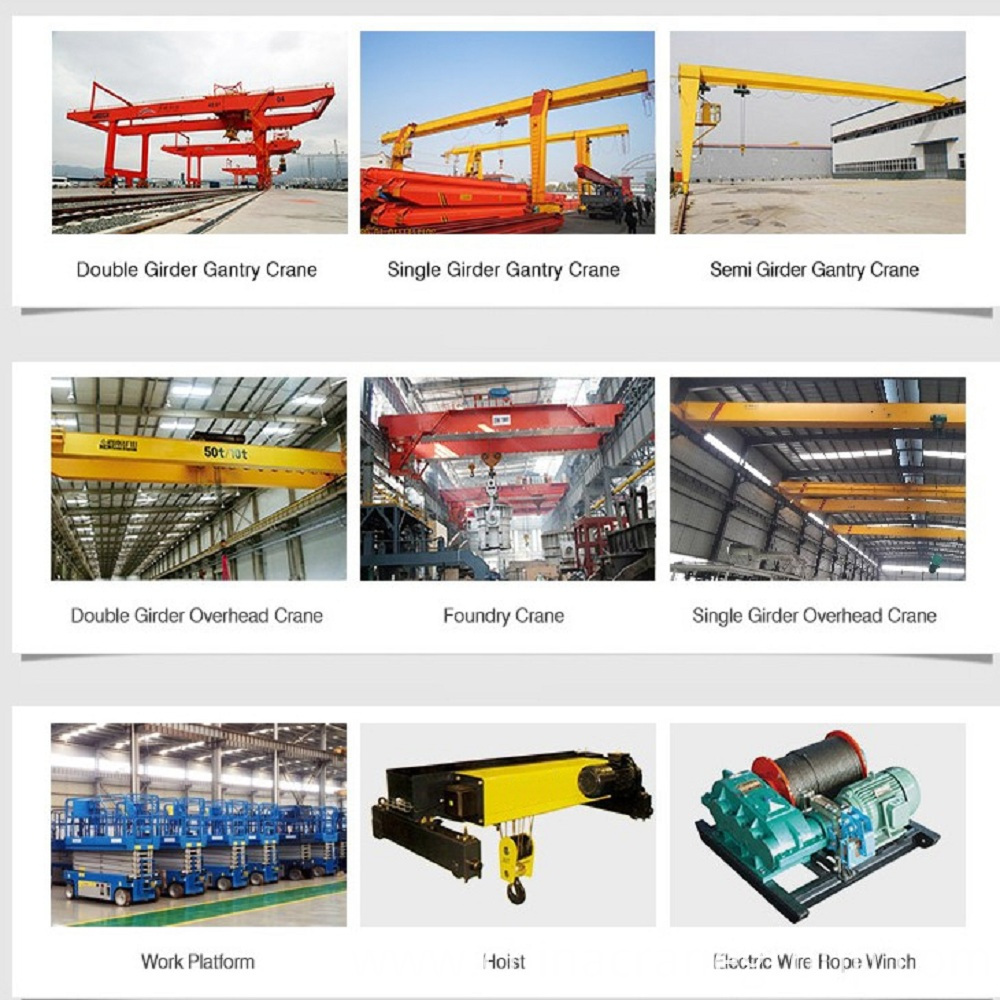 1. Our History:
LITE Crane Co., LTD has focused on top quality Crane Parts for over 14 years in China. We started as a small operation, but now have become one of the leading suppliers in the crane industry in China.
Today, LITE Crane Co., LTD has been one of the top producers of quality crane and crane parts, such as: electric hoist, single, double girder bridge, gantry, grab, casting, explosion-proof crane series and accessories.
2. Our Factory:
LITE Crane Co., LTD is located in Xinxiang, Henan Province China. The company covers an area of 680 thousand square meters and owns more than 2700 employees. The annual sales of LITE Crane Co., LTD is 1.6 billion USD, there are more than 600 sales agencies at home and abroad and more than 180 middle& senior engineering and technical personnel who are in charge of design and development of all products and also own the development center of their new technology and products.
3.Our Product:
Our Products includes the following:
1, Crane accessories
2, Electric hoist
3, Single - beam cranes
4, Double - beam cranes
5, Bridge crane
6, Gantry crane
7.Lifting equipment and accessories
We supply crane products all over the globe to a wide range of companies worldwide.
4.Product Application:
The products are widely used in the following industry, such as power plants, nuclear power, water conservancy, tunnels, bridges, petrochemical, metallurgy, construction, open-air warehouse, wharf, workshop ...
5.Our Certificate:
Our company is a member of China Crane Association and vice chairman company of China Heavy Machinery Association. It owns the production licenses of electric hoist, single & double-girder crane, the safety of the approval certificate of manufacturing, installation and maintenance, the safety approval certificate of the manufacturing of 320T bridge crane, portal crane and 280Tcasting crane.
The company has passed the quality system certification of GB/T19001 -2008/IS09001:2008, the environmental management system certification of GB/T24001-2004/ISO14001:2004 and the occupational health and safety management system certification GB/T28001-2001.
6.Production Equipment:
There are 1600 units of all kinds of processing equipment which can independently accomplish all the processes such as milling, digging, grinding, pulling, boring, rolling, drilling, punching, cutting, bending, welding, testing and heat treatment.
7.Production Market:
Our products are sold to more than 30 provinces, municipalities and autonomous regions in China, and also exported to Australia, Vietnam, India, Thailand and some Southeast Asian countries. The annual sales of double-girder and portal cranes is more than 3600 units, more than 23000 units single-girder cranes, about 23000 units single-girder & double-girder electric hoist and accessories. The production and sales of the single-girder cranes has lead the nation for seven consecutive years and the per capita output and economic benefits are among the best in the same industry.
8.Our service:
Besides our existing molded products, LITECrane Co., LTD also can produce products according to the drawings or samples from our customers. We control the product quality critically for every step during the manufacturing from custom.
Looking for ideal Bridge Crane Grab Manufacturer & supplier ? We have a wide selection at great prices to help you get creative. All the Crane Accessories Equipment are quality guaranteed. We are China Origin Factory of Crane Lifting Equipment. If you have any question, please feel free to contact us.
Product Categories : Crane Parts > Crane Grab Bucket