Hoists and Cranes Using Hook

Hoists and Cranes Using Hook with Casting Method Products includes the following:
1, Crane accessories
2, Electric Hoist
3, Single - beam cranes
4, Double - beam cranes
5, Bridge Crane
6, Gantry Crane
7.Hoists and Cranes Using Hook/Lifting equipment and accessories
We supply crane products all over the globe to a wide range of companies worldwide.

The most common kind of lifting gear in lifting machinery. Hooks are often suspended from the rope of the hoisting mechanism by means of components such as pulley blocks.

Hooks/Hoists and Cranes Using Hook are divided into single hooks and double hooks by shape. They are divided into forged hooks and laminated hooks by manufacturing method.

Single hook manufacturing is simple, easy to use, but the force is not good, mostly used in the weight of 80 tons of the following workplace; from the weight often used symmetrical double hook. The laminated hooks are made of a plurality of steel plates which are cut and shaped, and the whole hooks are not damaged when the individual plates are cracked. The safety is better, but the weight is large, mostly used in heavy lifting or lifting On the crane. Hooks are often impacted during operation and are made of high quality carbon steel with good toughness.

Hooks are extremely broad, generally include: shackles, rings, rings, pear rings, long rings, combination rings, S hooks, nose hooks, American hooks hooks, eye hooks, with insurance card rings Screw, chain shackles, with a unique, innovative, high quality, safe features for factories, mines, petroleum, chemical and ship terminals and so on. To ensure safety, quality and safety factor, static load to 3 times. With the development of the machinery industry, the general hook has been unable to meet the lifting of large objects in the port, terminal, sea operations and other environments, the hook from the rated weight of several thousand tons, or even tens of thousands of tons, It is very important to use special materials. Forging hook commonly used materials are 20, DG20Mn, 35CrMo, DG34CrMo, 30Cr2Ni2Mo and so on.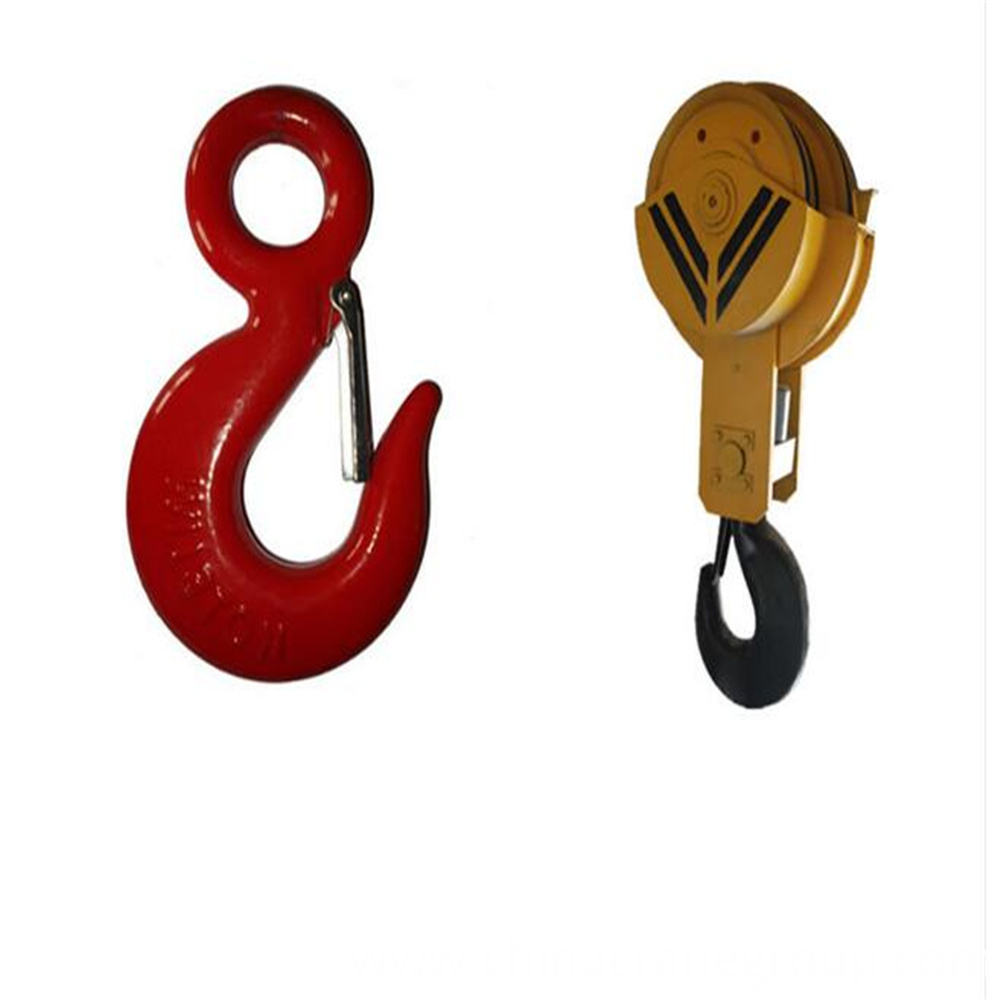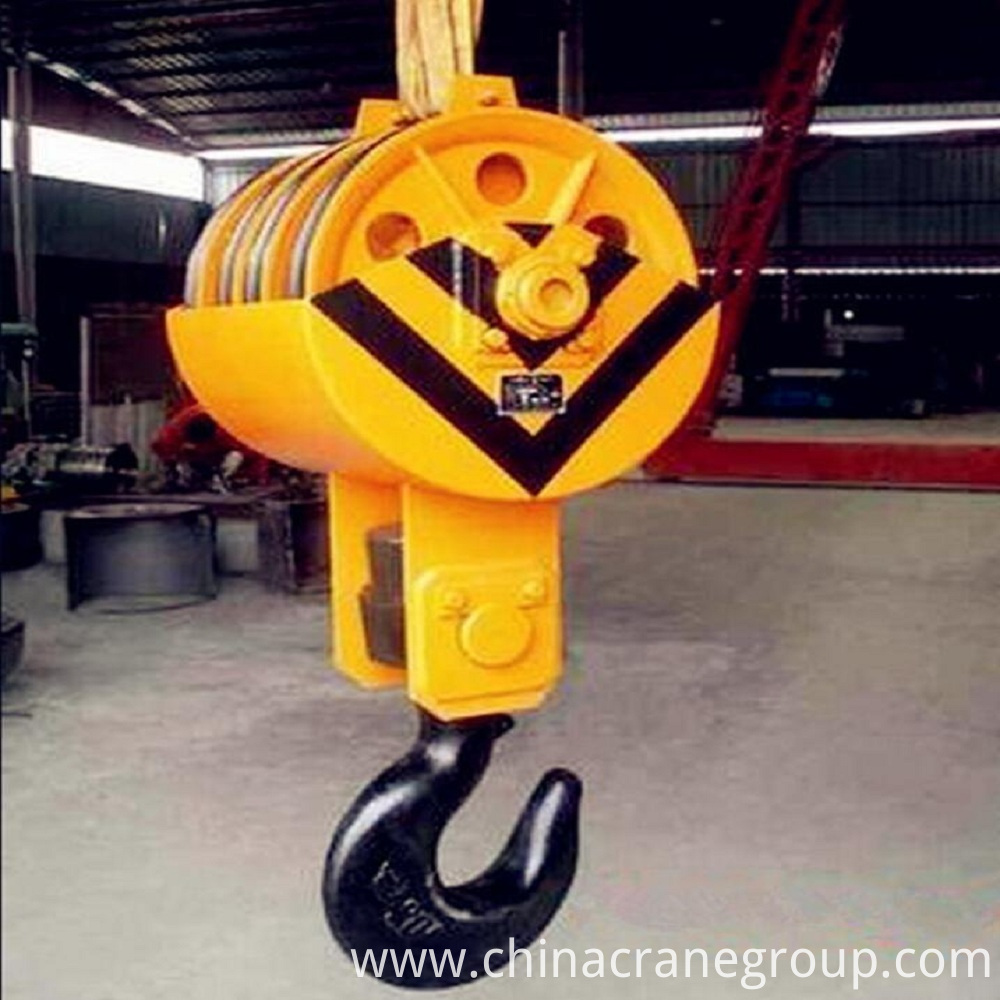 Technical Requirement

1, the purchase of hooks should have the manufacturer's certificate and other technical documents can be used; important departments to purchase hooks such as: railways, ports, etc., hook factory to be strict inspection (testing). Claw hook

2, the hook should not affect the safety performance of the defects; hook defects shall not be welded; hook surface should be smooth, no cracks, folding, acute angle, burr, stripping, burning and other defects.

3, the shortest distance in the hook can be selected at two the appropriate location to print the mark is not easy to wear, measure the distance of the mark, as the use of detection of openness is the basis for changes.

4, hook material can be used 20 high-quality carbon steel or hook special materials DG20Mn, DG34CrMo made of forging, is strictly prohibited to use casting hook. Plate hook materials generally use A3, C3 ordinary carbon steel, or 16Mn low alloy steel

5, homemade hook technical conditions should be consistent with GB 10051.1-88 ~ GB 10051.5-88 requirements (new standards: GB10051.1-2010 ~ GB 10051.5-2010)

6, the hook's vertical axis, must be located in the rolling direction of the steel plate, and the hook does not allow splicing.

7, the hook application head rivet riveting, and in the hook and hanging objects hanging point of contact with high stress bending parts shall not be connected with rivets.

8, plate hook between the film is not allowed to fully enclosed welding, only allowed to intermittent welding.

9, has been carried out on the overload test hook should be used for scrapping.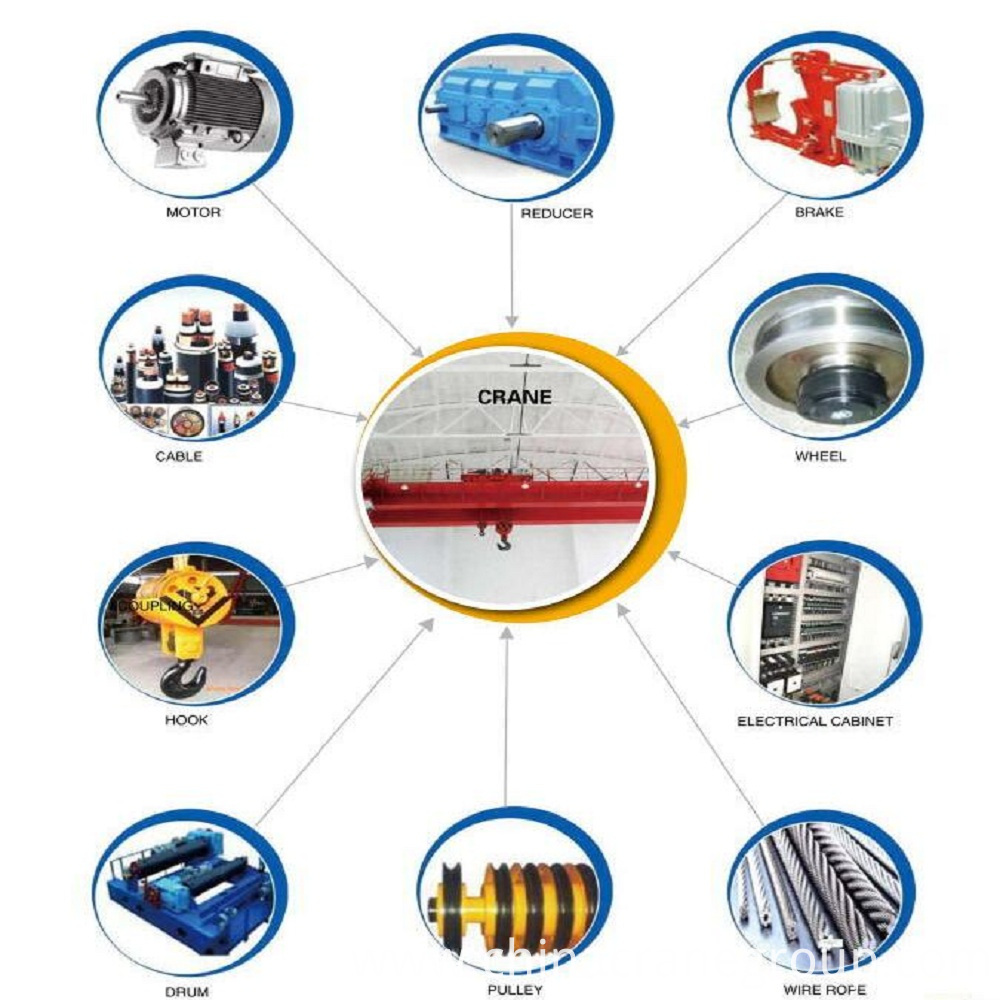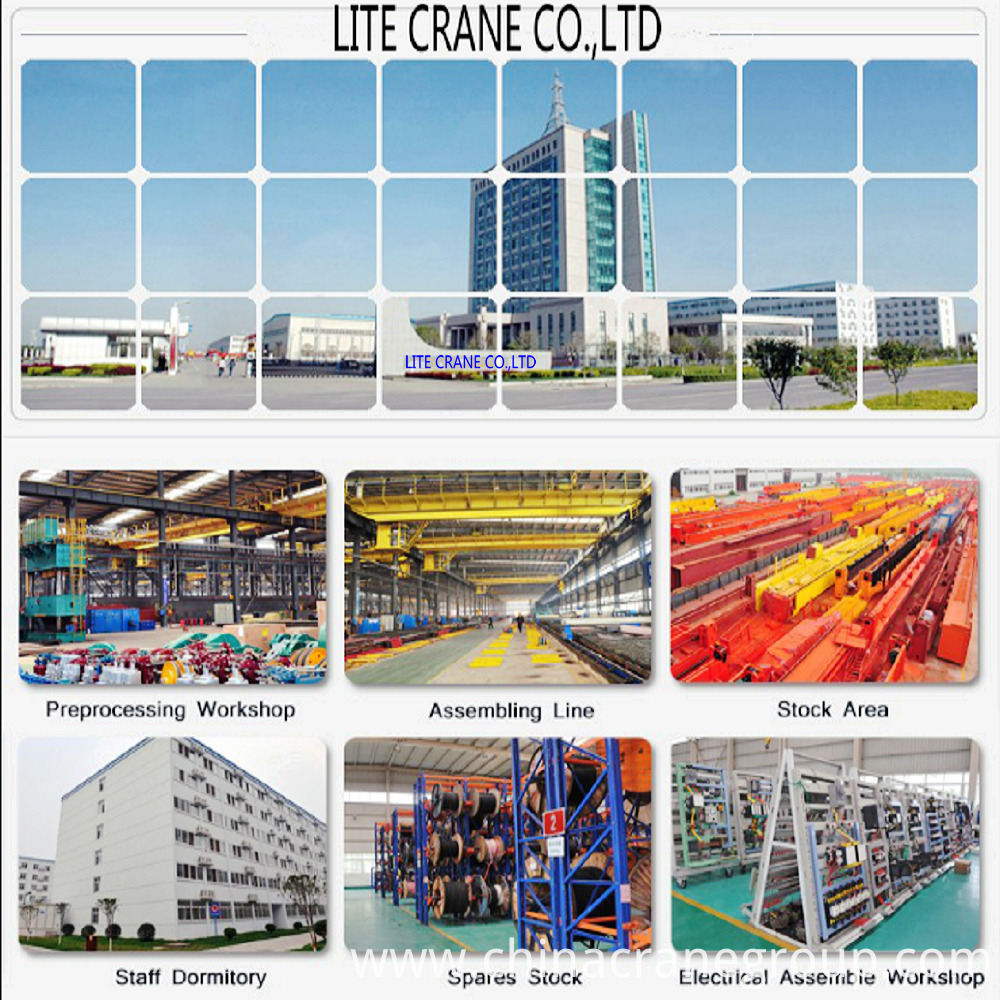 1. Our History:
LITE Crane Co., LTD has focused on top quality Crane Parts for over 14 years in China. We started as a small operation, but now have become one of the leading suppliers in the crane industry in China.
Today, LITE Crane Co., LTD has been one of the top producers of quality crane and crane parts, such as: electric hoist, single, double girder bridge, gantry, grab, casting, explosion-proof crane series and accessories.

2. Our Factory:
LITE Crane Co., LTD is located in Xinxiang, Henan Province China. The company covers an area of 680 thousand square meters and owns more than 2700 employees. The annual sales of LITE Crane Co., LTD is 1.6 billion USD, there are more than 600 sales agencies at home and abroad and more than 180 middle& senior engineering and technical personnel who are in charge of design and development of all products and also own the development center of their new technology and products.

3.Our Product:
Our Products includes the following:

1, Crane accessories
2, Electric hoist
3, Single - beam cranes
4, Double - beam cranes
5, Bridge crane
6, Gantry crane
7.Lifting equipment and accessories
We supply crane products all over the globe to a wide range of companies worldwide.


4.Product Application:
The products are widely used in the following industry, such as power plants, nuclear power, water conservancy, tunnels, bridges, petrochemical, metallurgy, construction, open-air warehouse, wharf, workshop ...

5.Our Certificate:
Our company is a member of China Crane Association and vice chairman company of China Heavy Machinery Association. It owns the production licenses of electric hoist, single & double-girder crane, the safety of the approval certificate of manufacturing, installation and maintenance, the safety approval certificate of the manufacturing of 320T bridge crane, portal crane and 280Tcasting crane.
The company has passed the quality system certification of GB/T19001 -2008/IS09001:2008, the environmental management system certification of GB/T24001-2004/ISO14001:2004 and the occupational health and safety management system certification GB/T28001-2001.

6.Production Equipment:
There are 1600 units of all kinds of processing equipment which can independently accomplish all the processes such as milling, digging, grinding, pulling, boring, rolling, drilling, punching, cutting, bending, welding, testing and heat treatment.

7.Production Market:
Our products are sold to more than 30 provinces, municipalities and autonomous regions in China, and also exported to Australia, Vietnam, India, Thailand and some Southeast Asian countries. The annual sales of double-girder and portal cranes is more than 3600 units, more than 23000 units single-girder cranes, about 23000 units single-girder & double-girder electric hoist and accessories. The production and sales of the single-girder cranes has lead the nation for seven consecutive years and the per capita output and economic benefits are among the best in the same industry.
8.Our service:
Besides our existing molded products, LITECrane Co., LTD also can produce products according to the drawings or samples from our customers. We control the product quality critically for every step during the manufacturing from custom.


Looking for ideal Crane Safe Hook Manufacturer & supplier ? We have a wide selection at great prices to help you get creative. All the Hook with Casting Method are quality guaranteed. We are China Origin Factory of Hoists and Cranes Using Hook. If you have any question, please feel free to contact us.
Product Categories : Crane Parts > Hook Group