Welcome Customers From Shenzhen to Visit China Lite Group For Purchasement
On the morning of March 20, as our customers, Manager Zhang and his members from Shenzhen,China visited Shandong China Lite Group, and made a investigation about procurement of lifting equipment (Electric Hoist,Chain Hoist ,electric Wire Rope hoists) and long-term cooperation matters.

Customers carefully observed the production process of several kinds of lifting equipment, inspected the product samples, the staff made a detailed description for the visiting customers on the specific technical parameters and structural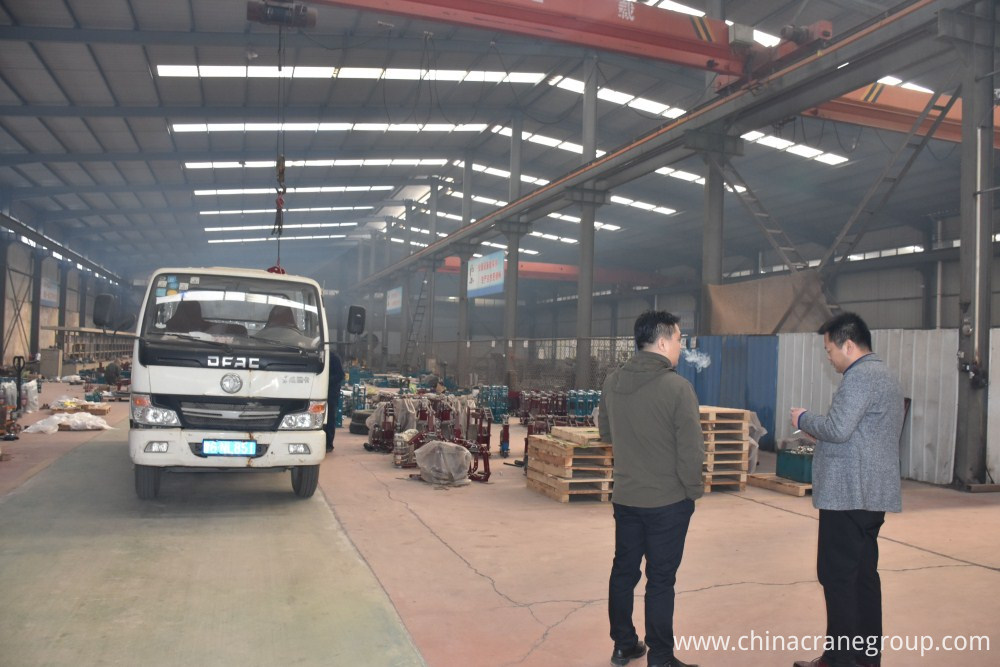 The quality of lifting equipment produced by China Lite Group into the high-speed railway project field, in the field of lifting machinery started well in kuangyuan brand. In the future, China Lite Group will actively respond to national call, innovation, increase new product development efforts, With the most reliable quality products and services to the innovation and development of China Railway Project. To make the greatest contribution to the development of China high-speed lifting equipments.